Best Mac AC3 Player software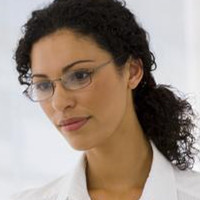 Mac Blu-ray Player is the best-in-class universal media player software, supporting all Mac models (including iMac, Macbook Pro, Air, Mac mini, and Mac Pro) as well as popular Windows systems (such as Microsoft® Windows XP (SP2 or later), Windows Vista, Windows 7, and Windows 8). Its universal performance also refers to all media formats of movie, video, audio, music, and picture, including Blu-ray Disc (BD), Blur-ray ISO files, and BDMV folders, Mac Blu-ray Player can also play DVD, VideoCD, MOV, MKV, AVI, FLV, WMV, MP4, MPEG, RMVB, MP3, WMA, AAC, AC3, etc. With DTS 5.1 supported, it can output audios of AC3 or other media formats at high level.
What is AC3
AC3 is a kind of file type that is primarily associated with 'AC3 Audio File Format' by Dolby Laboratories.
Dolby Surround Audio Coding-3 (AC3) is a 6-channel, audio file format by Dolby Laboratories that usually accompanies DVD viewing. It operates 5 channels for normal range speakers (20 to 20,000 Hz) and the 6th channel reserved for low-frequency (20 to 120Hz) sub-woofer operation.
Note: Human's audible range of frequency is typically between 20Hz to 20kHz (that's 20,000Hz) and this range is called sonic. Anything below the range is referred to as infrasonic whilst anything above is ultrasonic.
Step 1:Free download Mac Blu-ray Player
and then install it.
Step 2: Operation
1) Open Mac Blu-ray Player, and the registration dialogue will pop up. Click the "Continue" button and then you can play AC3 for free.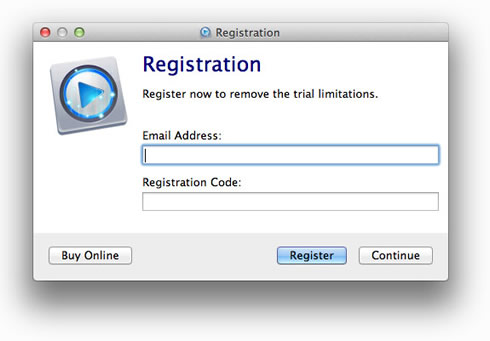 2) Now there are two open buttons: "Open File" and "Open Disc"
If you want to play AC3 files, you can press "Open File" button, then click the AC3 document to start playing directly. You can also play ISO files through "Open File". But if you want to play Blu-ray discs or DVD, you can choose the "Open Disc" button.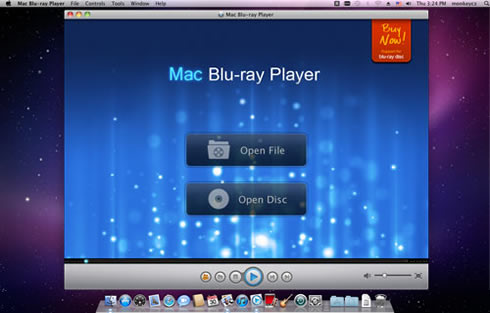 3) (Option) If you play BD / DVD, after a couple seconds of decryption, you will enter into the navigation panel, on which you can press "Play" button to play directly, or you can select the subtitle, audio, and title first.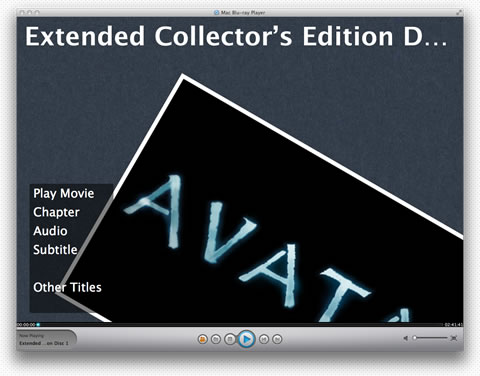 (Option) Step 3: Settings
When you play AC3 audios, you can make video settings as follows:
1) Snapshot: Ctrl+Alt+S
Snapshot the movie by shortcut keys or pressing the "Snapshot" in "Tools".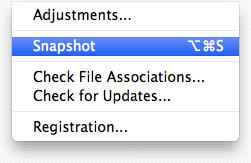 2) Adjustments
Click "Tools" button and select "Adjustments". There are five sections to be set in video tuner: brightness, saturation, contrast, gamma, and hue. If you want to reset them, you can press "Reset" button. Moreover, if you want to keep the settings, you can check the "Always apply the settings" on the left bottom.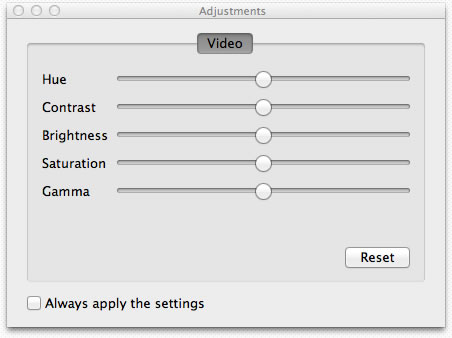 3) Aspect Ratio
If you want to adjust aspect ratio, you can find it in "Video" on the tool menu.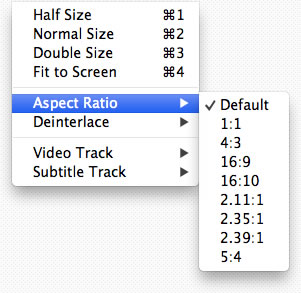 4) Screen size
You can adjust screen size by shortcut keys or through the options in "Video" on the tool menu.
Half size: Command+1
Normal size: Command+2
Double size: Command+3
Fit to the screen: Command+4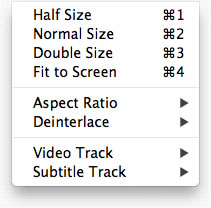 In addition:
Other media formats supported here: Blu-ray, DVD, Video CD, MOV, MKV, AVI, FLV, WMV, MPEG, RMVB, MP4, MP3, AAC, etc.

Mac Blu-ray Player
Version: V2.10.11
Size: 45.1MB
Mac OS X 10.5 - 10.9.5/10.10
$39.95 $59.95