Mac Blu-ray Player works as free MKV player software
MKV is a popular media format currently. It is an urgent demand for Mac users to play MKV movies on their Mac systems. At this moment, Macgo Inc. brings a perfect method - Mac Blu-ray Player.
Mac Blu-ray Player can be used as free MKV player. It has received great fame and praise since released. It is a handy app with beautiful interface and layout. With good MKV decryption capacity, Mac Blu-ray Player can provide fantastic MKV enjoyments.
Step 1: Download
Download the Mac Blu-ray Player from
http://www.macblurayplayer.com/user/download/Mac_Bluray_Player.dmg
and then install it.
Step 2: Operation
1) Open Mac Blu-ray Player, and the registration dialogue will pop up. Click the "Continue" button and then you can play MKV for free.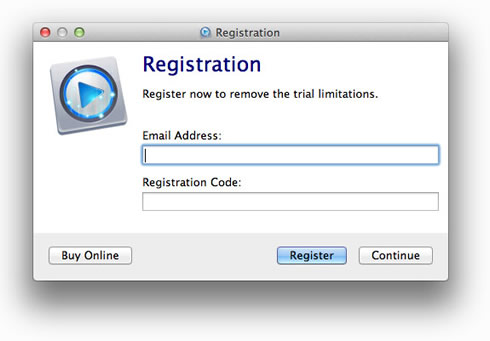 2) Now there are two open buttons: "Open File" and "Open Disc"
If you want to play MKV files, you can press "Open File" button, then click the MKV document to start playing directly. You can also play ISO files through "Open File". But if you want to play Blu-ray discs or DVD, you can choose the "Open Disc" button.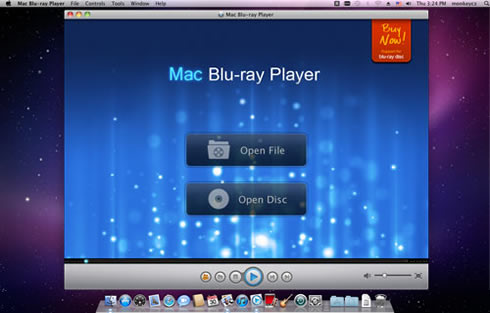 3) (Option) If you play BD/DVD, after a couple seconds of decryption, you will enter into the navigation panel, on which you can press "Play" button to play directly, or you can select the subtitle, audio, and title first.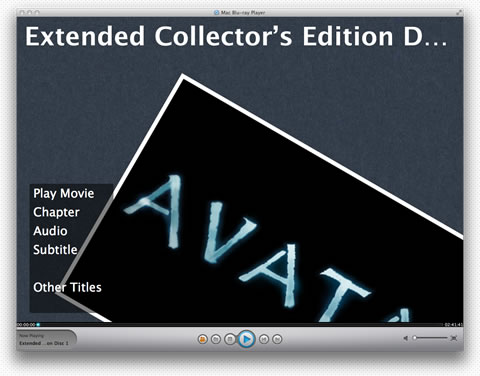 Step 3: Settings
When you play MKV movies, you can take actions as follows:
1) Snapshot: Ctrl+Alt+S
Snapshot the movie by shortcut keys or pressing the "Snapshot" in "Tools".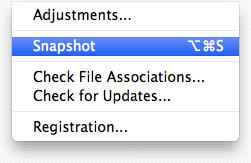 2) Adjustments
Click "Tools" button and select "Adjustments". There are five sections to be set in video tuner: brightness, saturation, contrast, gamma, and hue. If you want to reset them, you can press "Reset" button. Moreover, if you want to keep the settings, you can check the "Always apply the settings" on the left bottom.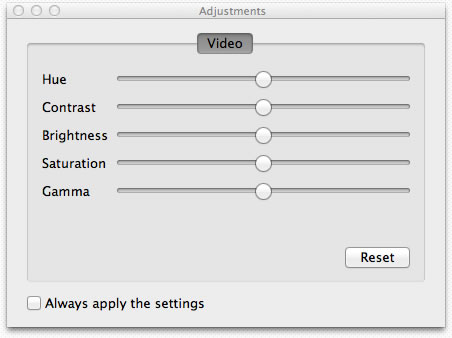 3) Aspect Ratio
If you want to adjust aspect ratio, you can find it in "Video" on the tool menu.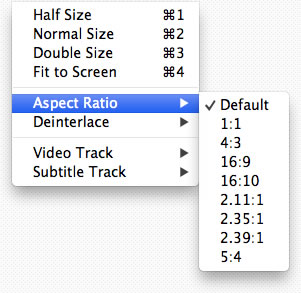 4) Screen size
You can adjust screen size by shortcut keys or through the options in "Video" on the tool menu.
Half size: Command+1
Normal size: Command+2
Double size: Command+3
Fit to the screen: Command+4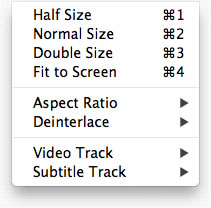 In addition:
Other media formats supported here: Blu-ray, DVD, Video CD, MOV, AVI, FLV, WMV, MPEG, RMVB, MP4, MP3, WMA, AAC, AC3, etc.
Please like us on
Facebook
, so you can get more timely updates and discount information, such as Giveaway campaigns. Meanwhile, you can also help us to improve our products. Thanks a lot.

Buy Mac Bluray Player,
now only $29.95
$59.95

Download Mac Bluray Player for Mac

Download Mac Bluray Player for PC