Mac Blu-ray Player can be used as free VCD player software
VCD has been a popular video format for a long time and many videos are released in this format. Thus, there is an urgent demand of Mac users to play VCD on Mac. But how to play them? Here is the best way to go.
Mac Blu-ray Player, as a multi-purpose media player, can be used as free VCD player as well. It is very applicable for you to view any VCD on Mac or PC. Really a powerful and helpful tool! As a free VCD player software on Mac, Mac Blu-ray Player can play VCD without functional limitation. Its process is very simple and only two steps are needed.
Step 1: Download
Download the Mac Blu-ray Player from
http://www.macblurayplayer.com/user/download/Mac_Bluray_Player.dmg
and then install it.
Step 2: Operation
1) Insert your VCD into the driver.
2) Open Mac Blu-ray Player, and the registration dialogue will pop up. Click the "Continue" button and then you can play VCD for free.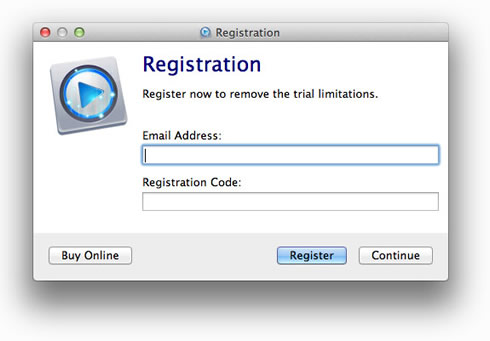 3) Now there are two open buttons: "Open File" and "Open Disc"
If you want to play VCD, you can press "Open Disc" button, the click the VCD document to start playing. Yet if you want to play VCD ISO, you can choose the "Open File" button.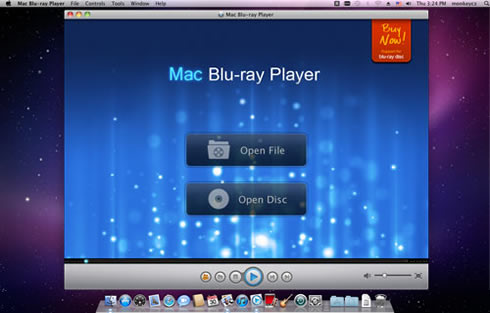 4) After a couple seconds of decryption, you will enter into the navigation panel, on which you can press "Play" button to play directly, or you can select the subtitle, audio, and title first.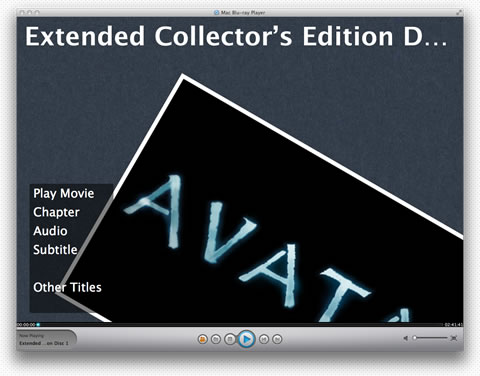 Step 3: Settings
When you play VCD movies, you can make video settings as follows:
1) Snapshot: Alt+Command+S
Snapshot the movie by shortcut keys or pressing the "Snapshot" in "Tools".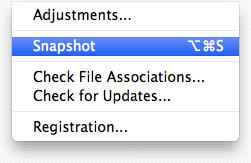 2) Adjustments
Click "Tools" button and select "Adjustments". There are five sections to be set in video tuner: brightness, saturation, contrast, gamma and hue. If you want to reset them, you can press "Reset" button. Moreover, if you want to keep the settings, you can check the "Always apply the settings" on the left bottom.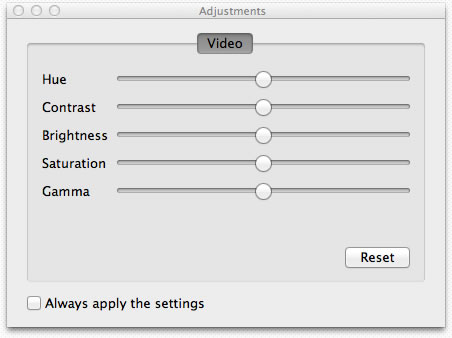 3) Aspect Ratio
If you want to adjust aspect ratio, you can find it in "Video" on the tool menu.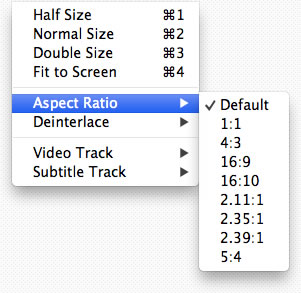 4) Screen size
You can adjust screen size by shortcut keys or through the options in "Video" on the tool menu.
Half size: Command+1
Normal size: Command+2
Double size: Command+3
Fit to the screen: Command+4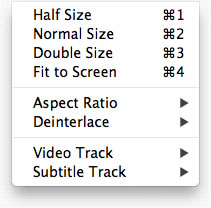 In addition:
Other media formats supported here: Blu-ray, DVD, MOV, MKV, AVI, FLV, WMV, MPEG, RMVB, MP4, MP3, WMA, AAC, AC3, etc.
Please like us on
Facebook
, so you can get more timely updates and discount information, such as Giveaway campaigns. Meanwhile, you can also help us to improve our products. Thanks a lot.

Buy Mac Bluray Player,
now only $39.95
$59.95

Download Mac Bluray Player for Mac

Download Mac Bluray Player for PC