Introducing a new easy Blu-ray player software for the new iMac
Blu-ray is still a distant dream for iMac owners if you absolutely, completely need to have this feature, it is technically possible by the help of one third-party software - iMac Blu-ray Player - that I just found incidentally.
Obviously, Apple's new iMac all-in-one desktops impressed us, especially the massive 27-inch model. But we're left wondering what happened to the rumored Blu-ray drive option. Playing HD optical disc content on that big screen seems like a fool so I set out to see if I could successfully use an external Blu-ray drive. Fortunately, a new Blu-ray player software for iMac came up and brings the trend of Blu-ray.
How to play iMac Blu-ray Player on the new iMac?
Preparations:
The new iMac
iMac Blu-ray Player
External Blu-ray drive
Step one: Connect Blu-ray drive
Connect a USB-powered external BD-ROM drive to the new iMac.
Step two: Download iMac Blu-ray player
Download the iMac Bluray Player from website and installed it.
Step three: Play Blu-ray movies
After running this software, load a Blu-ray disc into the slot-loading external drive and it plays automatically.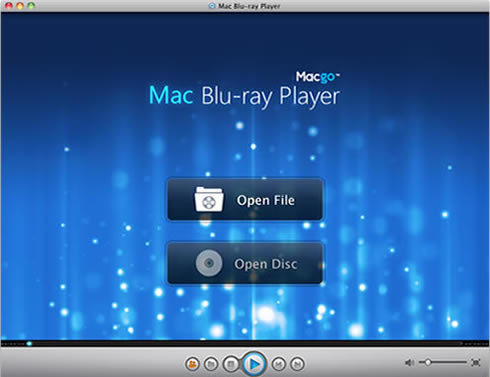 Through the software, it is played back well. The picture looked as crisp as we'd expect from a Blu-ray Disc, and definitely seemed much sharper than a DVD. That is great!
Settings
When you play Blu-ray movies on iMac, you can take actions as follows:
1) Snapshot: Alt+Command+S
Snapshot the movie by shortcut keys or pressing the "Snapshot" in "Tools".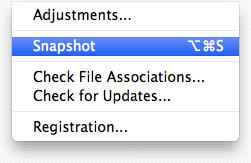 2) Adjustments
Click "Tools" button and select "Adjustments". There are five sections to be set in video tuner: brightness, saturation, contrast, gamma and hue. If you want to reset them, you can press "Reset" button. Moreover, if you want to keep the settings, you can check the "Always apply the settings" on the left bottom.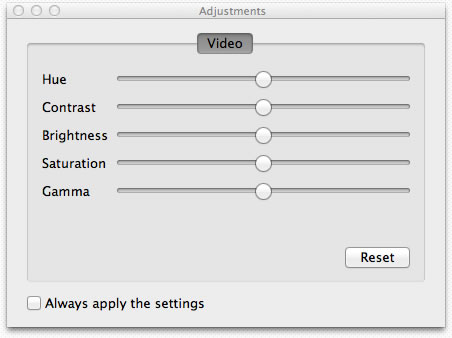 3) Aspect Ratio
If you want to adjust aspect ratio, you can find it in "Video" on the tool menu.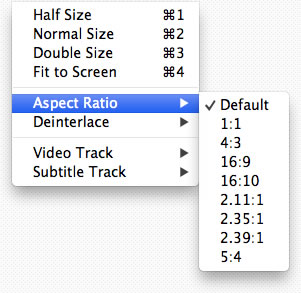 4) Screen size
You can adjust screen size by shortcut keys or through the options in "Video" on the tool menu.
Half size: Command+1
Normal size: Command+2
Double size: Command+3
Fit to the screen: Command+4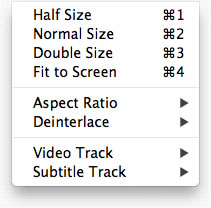 iMac Blu-ray Player is the most simplest way to play Blu-ray on the new iMac, compared with other ways to make a boot program. Using iMac Blu-ray Player software, I tasted the forbidden fruit of Mac and that was not bad.
Please like us on
Facebook
, so you can get more timely updates and discount information, such as Giveaway campaigns. Meanwhile, you can also help us to improve our products. Thanks a lot.

Buy Mac Bluray Player,
now only $29.95
$59.95

Download Mac Bluray Player for Mac

Download Mac Bluray Player for PC